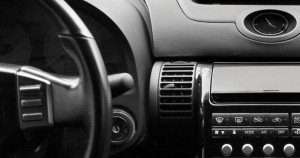 Once upon a time, air conditioning in an automobile was considered an expensive luxury. But those days have gone the way of outdoor drive-in movie theaters and drive-up root beer stands. These days, even entry-level models of cars, trucks and other vehicles routinely feature air conditioning systems. Buyers expect it. And to be honest, modern air conditioning systems play a role in maintaining the excellent gas mileage drivers have come to expect from their vehicles.
That's because driving at high speeds with the windows rolled up actually reduces drag and wind resistance, helping you save money on gas, even on hot days. Cruising with the windows down and the wind in your hair may be fun on a perfect day, but in most other kinds of weather, it's nice to have the option of controlling your car's interior environment.
Toyota vehicles, and their many systems, are built to last. But if your vehicle's air conditioning system just doesn't seem up to the task any longer, consider bringing it in to your local Toyota ServiceCenter for AC service. Chances are you'll need little more than some additional refrigerant, due to a slow leak. But sometimes it's necessary to replace an old compressor. Should that be the case, you'll surely rest easier knowing you'll be getting Genuine Toyota parts and service. We'll help you keep your cool—and your peace of mind. Keep your Toyota a Toyota by getting your AC service at your local Western Pennsylvania Toyota ServiceCenter.